About Jeff. More Connections.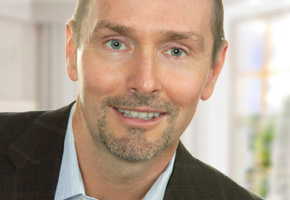 My passion for real estate began in Toronto as an early interest in architecture that quickly turned to property investment. That enthusiasm continued after transferring to Ottawa fifteen years ago; loving the quality of life here, the diversity of its people, its neighbourhoods and its easy access to the outdoors. Excited about the future of this growing dynamic city, I made the decision to join Sutton Group and follow my passion for real estate. As a full time Realtor® it is important to me to contribute to the industry I love and I've been an active volunteer on the Ottawa Real Estate Board for the past 4 years as a member of the MLS® and Technology Committee.
Prior to my career in real estate, I was the Ottawa General Manager of a North American trade show and special event company, leading a team of customer service professionals in producing an array of high profile local and national events. As a detailed, results-oriented individual, I possess excellent negotiation and marketing skills, and an unwavering commitment to my clients. A bachelor's degree in economics from Wilfrid Laurier University, a background in design, a talent for seeing the potential of a property, along with my prior mortgage broker experience are all additional valuable resources.
It would be my pleasure to help you achieve positive results with your unique real estate needs. Working with me you will discover a level of passion and professionalism that you'll appreciate when dealing with one of life's most important decisions; buying or selling your home!
Best regards,
Jeff Birchmore, REALTOR®
Sutton Group - Ottawa Realty, Brokerage
Member of the Ottawa Real Estate Board
My Community. It's People That Make the Difference.
As a proud resident of Westboro and a real estate investor at heart I truly feel I have found my life's passion and I hope to help other people achieve their real estate goals. I also take great pride in my local community and my ultimate goal is to create a positive difference in the lives of the people I interect with along life's journey.
Taking a leadership role in Corporate social responsibility through an initiative called Sutton Spirit, Sutton recognizes that it's Realtors® are also members of distinct Canadian communities where they live, work and play. Sutton Spirit strives to make meaningful connections by supporting various programs in Ottawa and giving back to our local community whether it's a summer camp for kids, sponsorship of teams or coordinating fundraising events for the benefit of all.
Starting in 2008, Sutton Ottawa partnered with the University of Ottawa Heart Institute who continue to be a global leader and Canada's only complete cardiac centre encompassing prevention, diagnosis, treatment, research, education and rehabilition. Sutton Real Estate Salespeople committed a portion of their commissions on each and every transaction which will be donated to the University of Ottawa Heart Institute on an annual basis.
My Brokerage. Sutton Group Premier Realty (2008) Ltd.
Sutton Ottawa specializes in residential, commercial, industrial and rural Real Estate. We take pride in our personal service to clients as well as our ongoing high standard of ethics. Sutton was founded in 1983 and subsequently altered the course of an entire industry. With over 9,000 agents across Canada to serve you, Sutton continues to gain momentum.
This is a story with a history of innovation, a future of opportunity and a tradition of leadership. It began with a revolutionary business idea that remains current and relevant after nearly 25 years. The Sutton system was designed to put the Realtor® not the Real Estate company at the centre of each business transaction. It delivers consumer-driven services, cost control and creative business freedom to independent Realtors®.
Sutton Ottawa is a privately owned and operated Real Estate company. Entering the market in the early 90's, the company continues to hold it's place as a leader in the Real Estate industry.