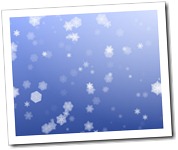 Along with the arrival of snow flurries, the Ottawa real estate market has started to "cool down". While average sale prices increased, the number of units sold decreased on a year over year basis. Members of the Ottawa Real Estate Board sold 931 properties in November through the Board's Multiple Listing Service® system, compared with 1,023 in November 2011, a decrease of nine per cent. It is important to note that the five-year sales average for November is 890 so volume is still healthy, but down from last years record.

"Last year was the best November on record for resale home sales in Ottawa, while this November the sales have come back down to normal levels," says Ansel Clarke, President of the Ottawa Real Estate Board. "Sales for the first eleven months of the year are at 13,692."
November's figures include 208 condominiums, and 723 residential resale properties. The condominium class includes any property registered as a condominium, regardless of style, as well as co-operatives, life leases and timeshares. The residential class includes all other types of residential properties.

The average Ottawa sale price of all properties sold in November was $350,020, an increase of one per cent over November 2011. The average sale price for condos was $258,500, a decrease of 2.6% over November 2011. The average sale price of a residential-class property was $376,349, an increase of 1% over November 2011. Average sale price information can be useful in establishing trends over time but should not be used as an indicator that specific areas or properties have increased or decreased in value.
Should you have questions about the November statistics, home values in your specific Ottawa neighbourhood, or where you'd like to live, please contact me. Ottawa remains a great place to buy and/or sell a home!
(Information courtesy of the OREB)